Newsletter
The entire team at Loyal Companions Pet Cremation & Memorial is pleased to provide you with an online newsletter, which we update on a regular basis with interesting, educational articles to help you and your family in your time of need.
Please enjoy the newsletter!
Current Newsletter Topics
End-of-Life Care For Your Pet
Pet ownership comes with the knowledge that, in most cases, you will outlive your pet. This truth, however well-known, is still not an easy one to bear. Coming to terms with the fact that death is a part of life, will help you best enjoy your time together with your beloved companion. Thinking and even planning ahead will give you the time to truly cherish your last months, days and moments with your pet when the time comes to say goodbye.
The following are all things to consider as your pet progresses in age.
Senior Pet Care
As cats and dogs age more rapidly than humans, most are considered to be entering their senior years around age 7, which equates to roughly middle age for a person. Although advances in veterinary medicine are leading to longer pet life expectancy, aging will always occur and with it comes a variety of unique health concerns. Older pets can develop conditions similar to those seen in older people. These include cancer, diabetes, disease of the heart, joints/bones, kidneys/urinary tract and liver, as well as senility and weakness. Bringing your pet in for regular wellness exams with your veterinarian and developing a plan for veterinary care throughout his or her senior years will help catch and address potential problems early on.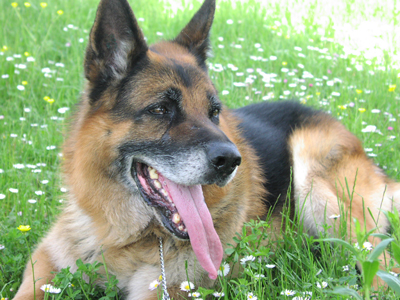 Hospice Care & At-Home Euthanasia
Hospice care for pets is becoming more and more widely available, as is the decision to euthanize within a pet's home rather than in a clinical setting. The goal with both is to make your pet's final days and moments as comfortable and enjoyable as possible.
If Your Pet Passes at Home
If a pet passes suddenly or unexpectedly at home, you can be left unsure of what to do next. Having this discussion with your veterinarian in advance will leave you more well prepared and reduce the emotional trauma you may experience. Generally, a pet's body needs to be removed from the home as soon as possible and kept in a cool spot until that time.
Cremation & Burial Options
Cremation is a very common option for pet owners. With private/individual cremations, you are given your pet's ashes to do with as you please. Others may choose to bury a pet in their backyard or at a local pet cemetery. It is important to look into your options ahead of time because planning, however difficult, will help lessen your future pain and worry.
Grief Counseling by Phone After Losing a Pet
If you are struggling with the grief accompanying the loss of a pet or just want to talk about your feelings with someone, there are many support lines available. You can search for support groups and resources in your area or consider calling any of the following:
| | | |
| --- | --- | --- |
| Provider | Type | Phone # |
| ASPCA | Grief Counseling Hotline | (800) GRIEF-10 |
| Chicago Veterinry Medical Assoc. | Pet Loss Support Hotline | (630) 325-1600 |
| Cornell Univ. | Pet Loss Support Hotline | (607) 253-3932 |
| Iams | Pet Loss Support Hotline | (888) 332-7738 |
| Michigan State Univ. | Pet Loss Support Hotline | (517) 432-2696 |
| SPCA of Texas | Pet Grief Counseling Support Line | (214) 461-5131 |
| Tufts Univ. | Pet Loss Support Hotline | (508) 839-7966 |
| Univ. of Illinois | C.A.R.E. Pet Loss Helpline | (217) 244-CARE |
| Univ. of Tennessee | Veterinary Social Work Helpline | (865) 755-8839 |
| Utah State Univ | Pet Loss Support Hotline | (435) 757-4540 |
| Washington State Univ. | Pet Loss Hotline | (866) 266-8635 |
June is Adopt-A-Cat Month - Here's How to Find the Right Purring Companion
You may have heard the saying, "You own a dog, but you feed a cat." It is true that cats value their independence a bit more than their canine counterparts. But, if you've ever been around cats, you already know they crave and require love and companionship. Cats make wonderful pets and most easily adjust to a variety of lifestyles and living spaces. Every cat is a true individual though, so it's important to take the time to choose a four-footed friend who's right for you. A cat's personality, age and appearance, as well as the kinds of pets you already have at home, are all things you should keep in mind when making your selection.
If you've ever been to a shelter, you have probably noticed that some cats meow and head butt the cage door while others simply lie back and gaze at you with a look of total ambiguity. There are as many different personalities of cats as there are cats in the shelter. Which disposition is best for you? YOU have to decide.
Regardless of individual personality, look for a cat that is playful, active, alert and comfortable while being held. At the shelter, ask an adoption counselor for assistance when you wish to spend some time with individual cats. Because they are in an unfamiliar environment, some cats that are usually quite social may be frightened or passive while in the shelter.
As a general rule, kittens are curious, playful and full of energy, while adult cats are more relaxed and less mischievous. Kittens also require more time to train and feed. Cats are only kittens for a few months, though, so the age of the cat you adopt should really depend on the level of maturity you are looking for. Young children usually don't have the maturity to handle kittens responsibly, so a cat that is at least 4 months old is probably the best choice for homes with young children.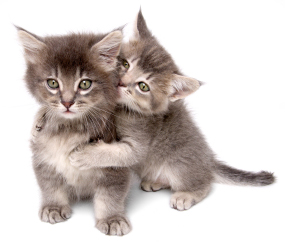 They All May Be Cute, But Which Is Right For You?
Though dogs also have differences in coat, choosing the length of coat on a cat is a little different. Because the hair is generally finer and cats generally shed more, hair length can be an important part of your decision. Cats can have long, fluffy coats or short, dense fur and the choice between the two is chiefly a matter of preference, availability and your willingness to devote time to regular grooming. Short-haired cats are generally easier to come by since they're the most popular and the most common. Keep in mind that long-haired cats require frequent grooming to remain mat-free. Felines with short coats also require brushing, though less frequently. Most cats enjoy a regular brushing and look forward to this daily ritual.
If you already own a cat or dog, you're probably wondering how easy it is to add a cat to the family. The good news is that cats can get along with other cats, and despite the common stereotype, most dogs can get along with cats too. Unfortunately, introducing a new cat to a home with other pets can be time consuming and require patience on your part.
The best way to handle adding a new cat to the home is to provide time for a period of adjustment. You can do this effectively by isolating your new feline in a room of his own for a while, something that is a good idea for a new cat anyway. After several days, supervise meetings between the animals for periods of increasing length. Most cats will soon learn to accept each other. Some dogs simply won't tolerate the presence of a cat, but by carefully introducing them, most problems can be solved.
No matter which kind of cat you choose, remember that you're making a commitment to love and care for your new feline friend for his or her lifetime. That could mean 10, 15 or even 20 years. So choose you new companion carefully and be a responsible pet owner. In no time at all, you'll know how wonderful sharing your home with a cat can be.
For more information about Adopt-A-Cat month, please visit the American Humane Association's website.
Signs You're Healing After Pet Loss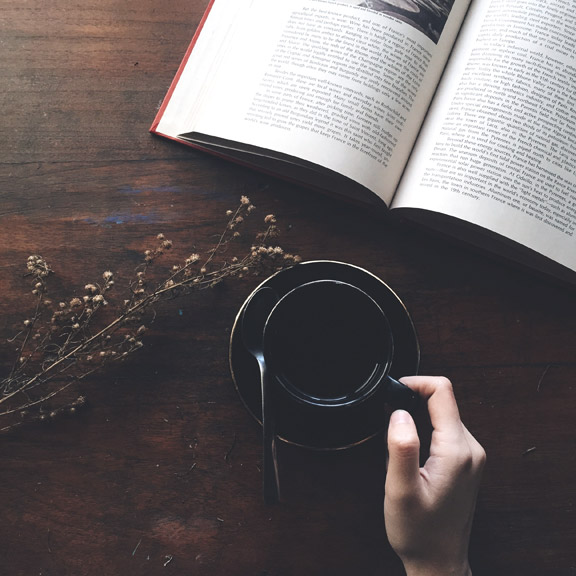 Recovering from the loss of a cherished animal companion takes time. As you move through the stages of grief you'll encounter emotions based on denial, anger, bargaining and depression. The last stage, that of acceptance, is where you will begin to truly heal.

The following are all indicators that you are beginning to show signs of healing:
• You begin to reminisce about your pet's life more than dwell on his/her death
• You don't intentionally try to avoid everyday reminders of your pet
• You are able to think more freely of the "good times"
• You aren't as emotionally distraught when thinking of your pet's death
• You have more control over your emotions
• You are acting more like yourself again – eating, sleeping, hobbies, etc.
• You are able to enjoy yourself without feeling guilty
• You no longer feel guilty for not dwelling on the death
• You don't feel like you're betraying your pet by regaining normalcy
• You are able to talk about your pet without feeling intense sadness or crying
• You are focusing more on the present and future instead of on the past

It is important to note that if a loss occurs suddenly or unexpectedly, such as from an accident, you may deny yourself the opportunity to reach a place of acceptance. Coping with grief is an entirely personal journey that can't always be outlined in fluid stages. You should, however, consider seeking professional help if you are experiencing symptoms of clinical depression and/or it has been more than two months since the death of your pet and you are still experiencing feelings of intense grief.
Coping with Pet Loss and Grief
Sadly, everyone who cares for a pet will one day face the illness, old age or passing of their beloved animal friend. It is as natural and necessary to grieve for the loss of a pet as it is for any loved one who dies. And it is important to have compassion and support in one's time of grief. While grieving is an internal and private response, there are certain shared processes that most people experience. By understanding the grieving process, you will be better prepared to manage your grief and to help other family members who are also experiencing the pain of loss.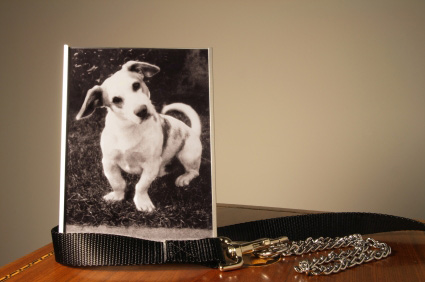 The Stages of Grief
There are many signs of grief, but not everyone experiences them all or in the same order. You may experience denial, anger, guilt, depression, acceptance and resolution. Your first reaction may be denial... denial that the animal has died. Denial is frequently the first stage of grief and is a normal coping mechanism that helps us cope with the loss. This reaction may occur even before death, when you first learn the extent of your animal's illness or injuries. Often, the more sudden the death, the more difficult the loss is to accept.
Anger and guilt often follow denial. This anger can be directed toward people you normally love and respect, including your family and your veterinarian. People will often say things that they do not really mean, perhaps hurting those whom they do not mean to hurt. You may feel guilty or blame others for not recognizing the illness earlier, not doing something sooner, not being able to afford other types of treatment, or for being careless and allowing the animal to be injured.
Depression is also part of the range of emotions experienced after the death of a loved animal. This is the period when you usually feel the greatest sense of loss. The tears flow, there are knots in your stomach and you feel drained of all your energy. Day-to-day tasks can seem impossible. Sometimes you may even ask yourself if you can go on without the animal. The answer is yes, but there are times when special assistance may be helpful.
Acceptance of a new reality is a sign that we are ready to move forward. Eventually, you will come to terms with your feelings. While you will still feel the pang of loss, you can begin to resolve and accept your pet's death. When you have reached resolution and acceptance, the feelings of anger, denial, guilt and depression may reappear. If this does occur, the intensity of these feelings will be much less, and with time, these feelings will be replaced with fond memories.
Although the symptoms of grief are felt whether the loss is of an animal or a human loved one, grieving is a personal process. Some people take longer than others to come to terms with denial, anger, guilt or depression, and each loss is different. If you understand that these are normal reactions, you will be better prepared to cope with your own feelings and to help others face theirs. Family and friends should be reassured that sorrow and grief are normal, natural responses to death. They may not understand. Well meaning family and friends may not realize how important your animal was to you or the intensity of your grief. Comments they make may seem cruel and uncaring. Be honest with yourself and others about how you feel. If despair mounts, talk to someone who will listen about your pet and his/her illness and death. Talk about your sorrow, but also try to recall the fun times you and the animal spent together, the activities you enjoyed and the memories that are meaningful.
If you or a family member has great difficulty in accepting your animal's death and cannot resolve feelings of grief and sorrow, you may want to discuss those feelings with a person who is trained to understand the grieving process and who understands the pain associated with losing a pet. Your veterinarian certainly understands the loving relationship you have lost and may be able to suggest local animal loss support groups and hotlines, grief counselors, clergy, social workers, physicians or psychologists who can be helpful. Talking about your loss will often help ease your pain and comfort your heart.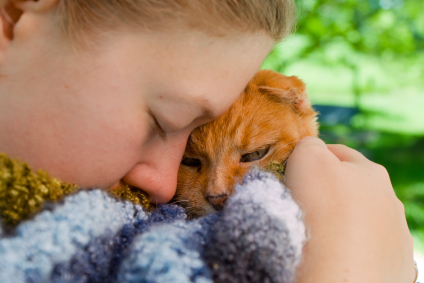 Informational links to pet loss support groups are included here for your reference.
Pet Loss Information and Support Hotlines
Pet Loss Support Hotlines
The American Society for the Prevention of Cruelty to Animals (ASPCA)
National Pet Loss Hotline
(212)876-7700, ext. 4355
http://www.aspca.org/pet-care/pet-loss/
C.A.R.E. Helpline for Companion Animal Related Emotions
University of Illinois
College of Veterinary Medicine
(217) 244-CARE (2273)
http://vetmed.illinois.edu/CARE/grief.html
The Chicago Veterinary Medical Association
Pet Loss Support Hotline
(630) 603-3994
http://www.chicagovma.org/petlosssupport#.UcrkWJwQV8E
Pet Grief Support Service
Companion Animal Association of Arizona, Inc.
(602) 995-5885
http://www.caaainc.org/petgriefsupport.htm
Pet Loss Support Program
Michigan State University
College of Veterinary Medicine
(800) 565-1526
http://cvm.msu.edu/alumni-friends/information-for-animal-owners/pet-loss-support
Pet Loss Support Hotline
Iowa State University
College of Veterinary Medicine
(888) 478-7574
Pet Loss Support Hotline
Tufts University School of Veterinary Medicine
(508) 839- 7966
http://www.tufts.edu/vet/petloss/
Pet Loss Support Hotline
University of Florida
College of Veterinary Medicine
(352) 392-4700, ext. 4080
http://smallanimal.vethospital.ufl.edu/resources/pet-loss-support/
Pet Loss Support Hotline
Cornell University
College of Veterinary Medicine
(607) 253- 3932
http://www.vet.cornell.edu/Org/PetLoss/
The Ohio State University
Pet Loss Hotline
College of Veterinary Medicine
(614) 292-1823
http://vet.osu.edu/vmc/pet-loss-support-hotlines-and-helplines
Pet Loss Support Hotline
Virginia-Maryland Regional College of Veterinary Medicine
(540) 231- 8038
P.A.T.S. Pet Loss Support Hotline
Pacific Animal Therapy Society
(250) 389-8047
http://patspets.ca/wordpress/pet-loss-and-bereavement